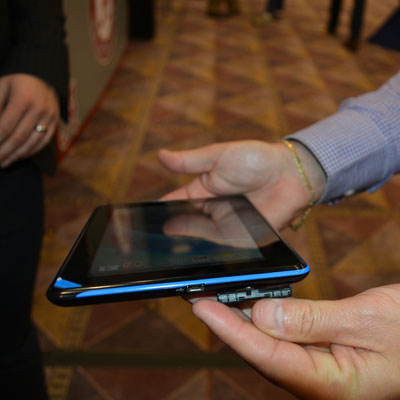 The Tablet's Time To Shine
If the 2013 International Consumer Electronics Show proved one thing, it's this: Tablets aren't killing the PC, but they're definitely stealing its thunder.
The massive tech trade show highlighted the industry's hottest new tablets, including some that are "rugged," some that are sleek and some that are down-right enormous. Here are 10 tablets that attendees couldn't get enough of.