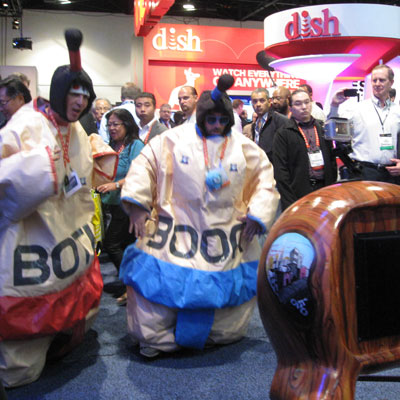 Boombotix Throws Down
Lots of speaker manufacturers were vying for attention at CES 2013, so Boombotix wanted to make sure it stuck out in the crowd.
Employees of the San Francisco-based vendor turned heads when they toured the show floor decked out in full sumo wrestling gear (yes, fat suits, and all). Using their own "Boombot" speakers to pump out some jams, the wrestlers made quite the spectacle waddling between booths. They even managed to stage a wrestling match on the show floor -- before being nicely asked by event staff to reserve their moves for the ring.