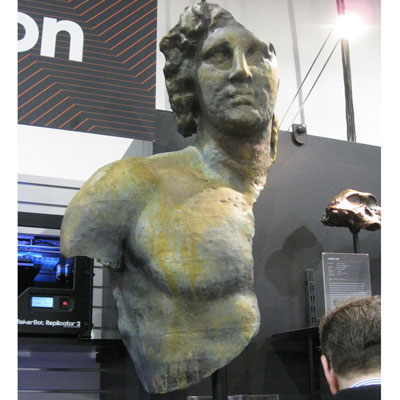 MakerBot's 3-D Printer
Surprisingly, one of the most talked about gadgets at CES 2013 was a printer.
But, MakerBot's Replicator isn't just your average, run-of-the-mill printer. In fact, it doesn't even use paper. The Replicator is a 3-D printer, capable of recreating almost any item, regardless of its dimensions, out of a spool of plastic. Poised to completely redefine the manufacturing industry, the Replicator can quickly churn out a range of objects, including everyday items like door knobs and shower curtain rings, to not-so-everyday items, like this sculpture of Alexander the Great, which was showcased in MakerBot's popular booth.