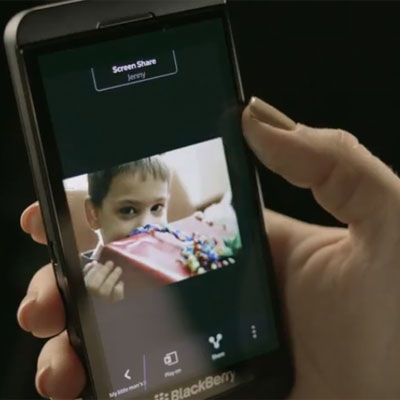 BBM Screen Share And Video
RIM's flagship instant messaging service BlackBerry Messenger received a pretty hefty makeover for BlackBerry 10. For starters, the service is finally equipped with video chat capabilities, meaning users can switch from the usual text-based messages to video chat if they want a more FaceTime-like experience.
BBM in BlackBerry 10 also comes with a new feature called Screen Share, which, as the name suggests, lets users share the content on their screen with the person they are chatting with, making it easier to share documents and images.