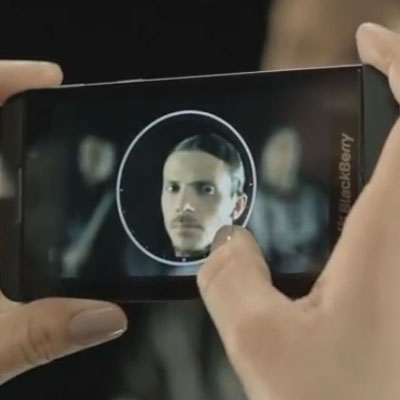 Cams, Coms And Batts
The iPhone 5 and Z10 both deliver 8-megapixel rear cameras and lots of whiz-bang software to make up for their smallish light-gathering capabilities. Thanks to beefy graphics processors, both can capture video as well as anything short of professional grade gear. To its iSight camera, Apple adds a five-layer lens and something called dynamic smart filtering, which it says is helpful in low-light situations. BlackBerry has TimeShift, which automatically shoots multiple pictures before and after people say cheese, and lets the shutterbug pick the best ones (some versions of Android do this too). Both devices capture 720p video with a 2-megapixel front camera.
Apple and BlackBerry both offer devices for AT&T, Sprint and Verizon carriers; BlackBerry supports T-Mobile too. Both devices include Bluetooth 4.0, GPS, dual-band Wi-Fi, GSM, HSPA, UMTS and LTE radios. BlackBerry adds NFC. BlackBerry is equipped with an 1,800 mAh user-replaceable battery. The iPhone 5 comes with a 1,440 mAh cell that's soldered in. BlackBerry rates 3G talk time at up to 10 hours; Apple claims eight hours.