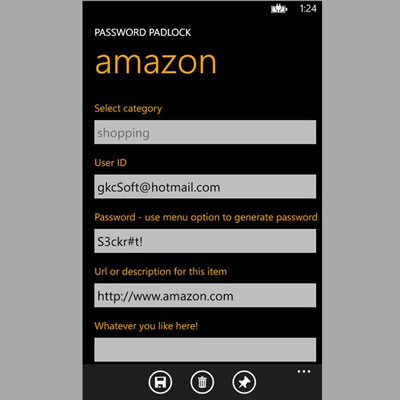 An easy and secure solution for managing a number of passwords,

Password Padlock
is a free Windows Phone 8 app created by independent developer
gkcSoft
to conveniently and safely store passwords. Using AES-256 encryption, this app encrypts all passwords, which can then be accessed by a single master password. The master password is never stored on the phone. The username and password to a specific site can then be input and saved. Passwords can be organized by category such as financial, credit cards, entertainment, social and software. This app also syncs with SkyDrive to back up the list of encrypted passwords.