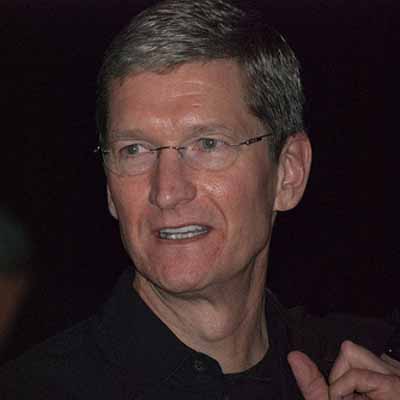 1. Apple Admits Its Growth Rate Has Slowed
Apple CEO Tim Cook (pictured) addressed the elephant in the room, which has been one of the biggest reasons for Apple's stock price decline -- the company's once-monstrous growth rate has begun to decline. But, Cook said Apple's historic 2012 performance will make comparisons to its current fiscal year "very difficult."
"Despite producing results that met or beat our guidance as we have done consistently, we know they didn't meet everyone's expectations, and though we've achieved incredible scale and financial success, we acknowledge that our growth rate has slowed and our margins have decreased from the exceptionally high level we experienced in 2012," Cook said. "Our revenues grew about $13 billion in the first half of this fiscal year. Even though that's like adding the total first half revenue of five Fortune 500 companies, our average weekly growth slowed to 19 percent and our gross margins are closer to the levels of a few years ago."