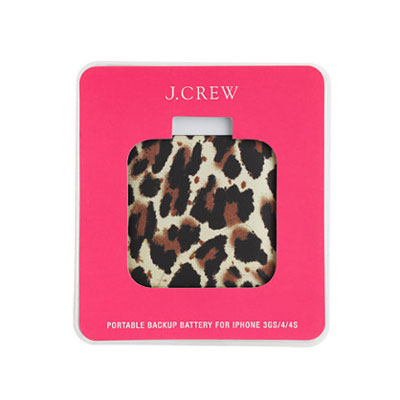 Printed Backup Battery for iPhone
If your mom is always on the go, she's probably never without her smartphone. When it comes to checking email and scheduling appointments, it's important her smartphone doesn't die out. But, if it does, this handy compact backup battery will save her when she's out and about.
J.Crew's Printed Backup Battery is a perfect for her iPhone 3G/4/4S and will enable mom to recharge in no time. This small square charger is available in Camel Brown, navy and Scuba Blue and comes with a small USB cord that connects the charger to a computer or phone base for easy charging on the go.