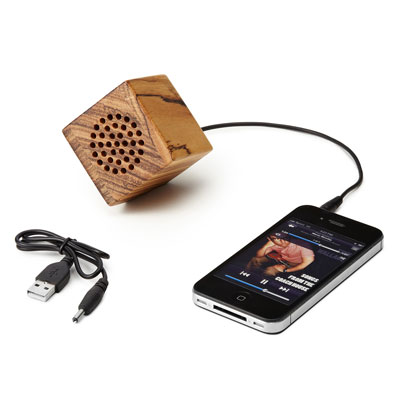 Mini Wooden Speakers
Although these speakers are tiny, they are mighty in sound. These sleekly designed iPhone and iPod charger. It's handcrafted from natural driftwood and polished by the sand and sea. Found on the shores of Maine, no piece is the same; each distinctive driftwood charger varies in size between approximately 8 and 9 inches in length.
The iPhone 4 dock is compatible with iPhone 5, 4S, 4, 3GS and 3G; second-, third- and fourth-generation iPod classic and iPod touch devices, as well as fifth-generation iPods.