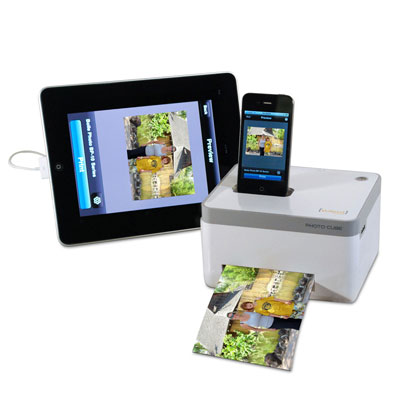 iPhone Photo Cube Printer
A mom can never have enough photos of her family and their precious moments. Now she can easily and inexpensively print them out with this DC35 Digital Slim Multi-Form Cordless Vacuum Cleaner is a product of Dyson, often known as the "Apple" brand of cleaning appliances.
Available for $263.99, the DC35 uses Dyson's patented technology that doesn't lose suction power when vacuuming. The motorized floor tool has two different types of carbon fiber brushes for different floor surfaces, from wood to carpet. The vacuum's detachable wand is lightweight and can extend to clean up high, or it can turn into a handheld vacuum, perfect for cleaning up nooks and crannies. There are also two power options for either 15 minutes of high, continuous suction or 6 minutes of maximum power for more difficult messes.