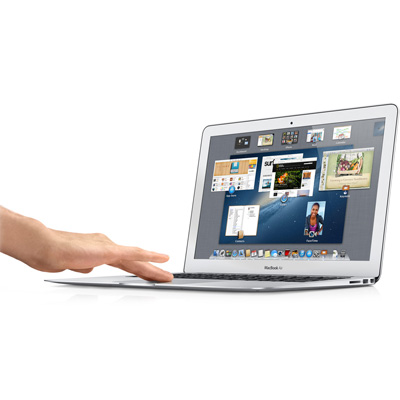 Weights and Measures
Apple decided years ago that laptops don't need to be symmetrical. Today's iMacs are another example; its edges are razor-thin compared to its belly. Hence, the MacBook Air's uneven "height" measurement when closed, which tapers from 0.68 inches down to 0.11 inches. Samsung's Book 9 measures an even 0.51-inches from front to back. Side-to-side it's 12.35 inches wide and 8.6 inches deep. At 12.8 inches wide and 8.94 inches deep, the 13-inch MacBook Air is nearly a half an inch wider and a third of an inch deeper than the Book 9.
Nonetheless, that tapered edge has a certain magic, and gives Apple's ultraportable a certain air even though Samsung's Book 9 is smaller overall. Samsung tips the scale at 2.56 pounds, nearly a half-pound lighter than Apple's 2.96 pounds.