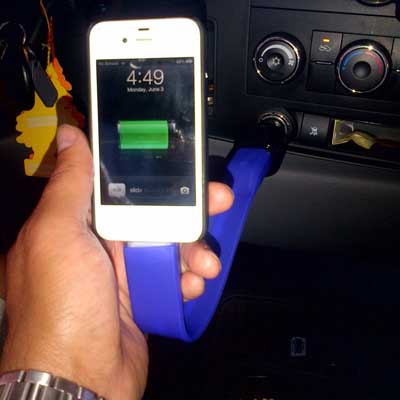 Wrist Charge: The Band In Charge For iPhone And Android
The Wrist Charge is "the first smartphone charger of its kind" because it can conveniently be used anywhere. This smartphone charger requires no wires. Created by a team of entrepreneurs and product developers, the idea was derived from the 80s and 90s popular fad, the "slap bracelet." Just like the slap bracelet, Wrist Charge snaps around the wrist when not in use. Equipped with a flat wiring cable, this phone charger connects the USB input cable to charge the iPhone 4, 4s and 5 and all Android phones. This bracelet and phone charger easily charges a smartphone on the go. It also is compatible with any mini USB or 30-pin connector device.
At press time, 165 backers had pledged $3,117 of the $50,000 goal. The funding period ends Aug. 24, 2013.