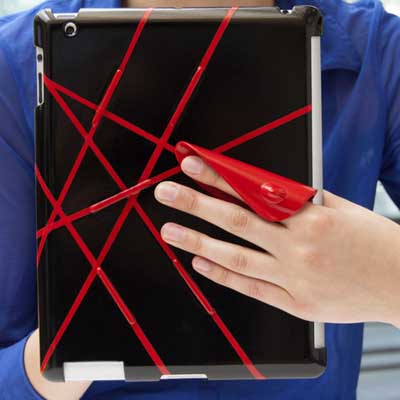 hOld: A One-Of-A-Kind Holding Device For The iPad
HOld it and don't worry about dropping anything. Designed to be comfortable and protective, hOld is an iPad case that helps to reduce straining in fingers, forearm muscles and hands when handling an iPad. Created by bybrisbin, a trio consisting of an architect, industrial designer, and 3-D modeling and product designer, hOld has an engineered finger hold that allows a user to slip in one finger to hold the iPad comfortably. The Finger Curve is one-size-fits-all and can be used for both right- and left-handed users. Called the Slide and Lock rail system, hOld has six rails on the back of the cover to freely slide the Finger Curve. These rails allow for different orientation settings whether it's portrait, landscape, keyboard or gaming, depending on preference. The Finger Curve also can be clipped to the side of the iPad when not in use.
At press time, 29 backers had pledged $1,106 of the $70,000 goal. The funding period ends Aug. 14, 2013.