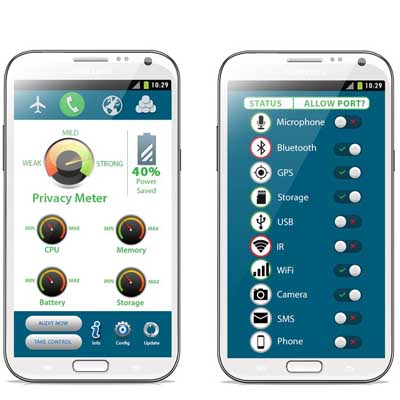 SnoopWall: Stop Cyberspying
Bring your own device (BYOD) is here to stay. To better protect and address privacy concerns, SnoopWall is a program that prevents cyberattacks and intrusion on a smartphone or tablet. While there are antivirus software and firewalls, they're still not enough protection. SnoopWall helps reveal malicious apps that allow hacking and spying. The program uses a patent-pending approach in keeping up with today's malware, focusing on data-leakage hardware device ports, including webcam, microphone and GPS. When apps require and ask for access to a webcam or other device port, SnoopWall will discover and prevent the app from accessing data and sharing the contact list with a third party. In addition, Snoopwall can extend battery life and free up memory on a device.
At press time, 79 backers had pledged $7,911 of the $10,000 goal. The funding period ended on July 17, 2013.