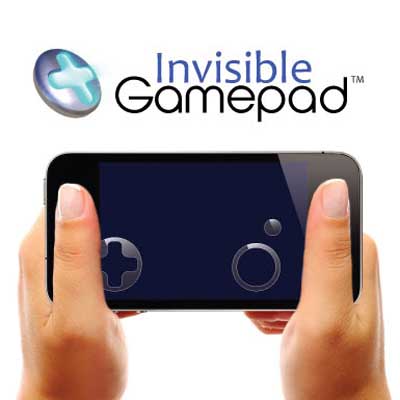 Invisible Gamepad: Precise, Convenient Mobile Gaming
When everything is done with just a finger swipe, who has time for playing with a game console? Invisible Gamepad makes it easier to play games on a smartphone or tablet. Created by entrepreneur and game enthusiast Olivier Buigues, Invisible Gamepad is a set of sleek stick-on controls that can be attached to a touch-screen device to improve efficiency when it comes to mobile games. It can be utilized on any iPhone, iPad, Android and more. The Invisible Gamepad is created from transparent film with raised edges. When removed, there is no sticky residue; it can even be applied on top of a screen protector. Just like a game console, a gamer's thumbs are in control. The package holds a microfiber screen cloth, 63 different film controls, including 24 analog pads, 19 buttons, 10 digital pads and 10 four-way digital pads to cater to a user's game preference.
At press time, 578 backers had pledged $6,132 of the $7,000 goal. The funding period ends Aug. 25, 2013.