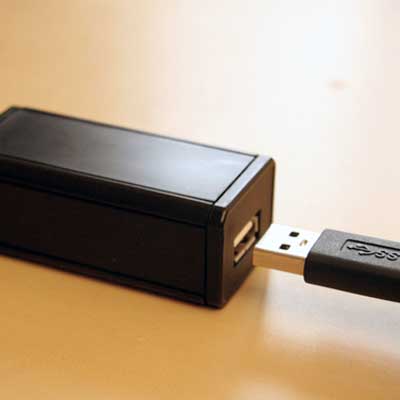 Plug: The Brain Of Your Devices
Make moving, uploading and downloading to make things available from different devices a thing of the past. Plug makes it easier to hold all the same files as if they were on a single device. Created by the Newark, Del.-based CGC team, Plug is a tiny adapter that performs as the brain of all devices, enabling all documents, music, pictures and videos to be stored in the same place. This works by simply plugging in Plug to the Internet, connecting a USB drive, and installing the Plug app on all devices. Even if devices are different sizes, an iPhone will be able to contain files that are on a laptop whenever connected to the Internet. Plug can connect up to eight drives; multiple hard drives are no longer necessary with Plug. It's easy to back up files with Plug and every time a change is made, Plug saves a version of it so that an older version can be easily accessed.
At press time, 5,335 backers had pledged $500,411, surpassing the $69,000 goal. The funding period ends Sept. 8, 2013.