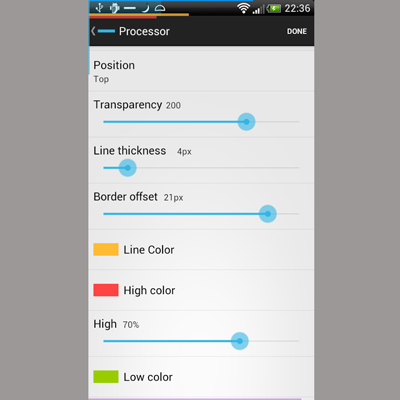 Maintaining a device's stats can be quite difficult. However, PowerLine makes it easier to view battery life, CPU, memory, signal, Wi-Fi, network usage and storage. Created by app developer Urbandroid Team,

this Android app is great for monitoring all activity. PowerLine uses smart indicator lines in different colors to indicate such conditions as health level, danger zone or low level of a device's status. The line's transparency level, thickness, color, high health and low health, and border can be adjusted. It is always visible on the lock screen and can also be positioned to any edge of the screen. This app also addresses unread messages and missed calls. The
free
version of PowerLine will allow two indicators to be added at any time. At $1.49, the
Pro version
is well worth the cost, and it has no restrictions.