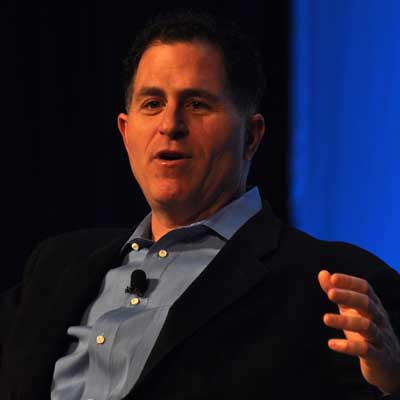 How To Catch A Falling Knife
Taking control of Dell is like catching a falling knife, Icahn told Bloomberg TV's "Street Smart with Trish Regan and Adam Johnson," in a July 11 phone interview.
"Look at him [Michael Dell] (pictured), he is going in and catching a falling knife. He knows the company better than anyone. He is paying for it. I don't think anybody would accuse him of doing this for charity or helping shareholders. ... Very often the founder of the company should not be running it later when it matures and I don't think he has done a good job and I think the board has been asleep on the switch. They should have held him accountable years ago. They have had a very poor performance. Instead of saying that you are out of here, they are going to reward him and give him this great bargain."