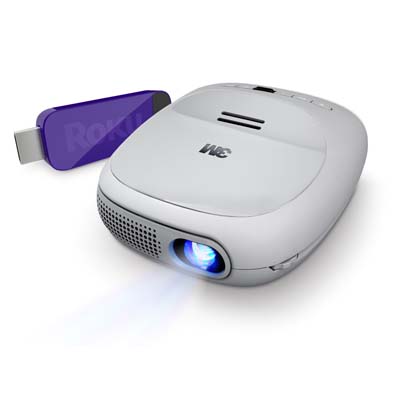 3M Streaming Projector
Whether in a dorm room or at home, this 3M projector can be used in the outdoors, on a wall or ceiling and even garages. Powered by Roku, it features an integrated Roku Streaming Stick. Similar to a full Roku box, the 3M projector has built-in W-iFi and streams Netflix, Amazon Instant, Hulu Plus, MLB.TV, Vudu and HBO GO. This compact and portable projector also has a built-in rechargeable battery that can last for up to two hours. There are inputs for HDMI and Micro-USB cables to connect to phones, tablets and laptops.
Originally $299, the 3M Streaming Projector is available now for $203.97.