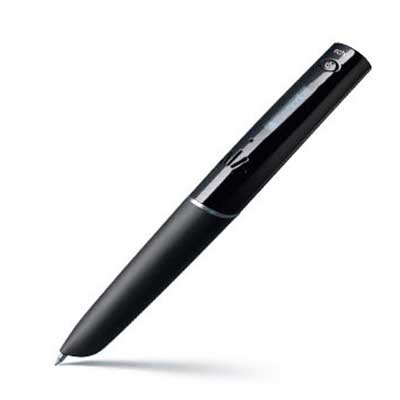 Livescribe Echo Smartpen
Livescribe's Echo Smartpen takes note-taking to new levels. This latest transcriber allows students to record audio while taking notes. By simply taking notes on Livescribe paper and tapping a word/words on the page, audio can be replayed. Notes can easily be transferred with a USB cable. To share notes with classmates, audio and notes can be sent to emails, Google Docs, Facebook, Evernote, OneNote, MyLivescribe, a mobile device and a computer. The Echo smartpen has space for 2 GB of memory, 500 MB of personal online storage and is set with a starter dot paper notebook.
Livescribe's Echo Smartpen is available for $119.95.