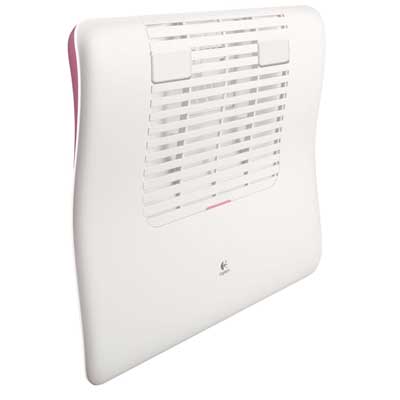 Logitech Cooling Pad
Logitech's Cooling Pad will keep a hot laptop from overheating. Perfect for any Mac or PC 16-inch (or less) laptop, this cooling pad delivers air through its quiet fan while the USB is plugged in. With its low power consumption, it won't drain a laptop's battery while cooling. The Logitech Cooling Pad is suitable for use whether it's on a desk or in a student's lap. It is available in dusty rose, black or white.
The Logitech Cooling Pad is available for $19.99.