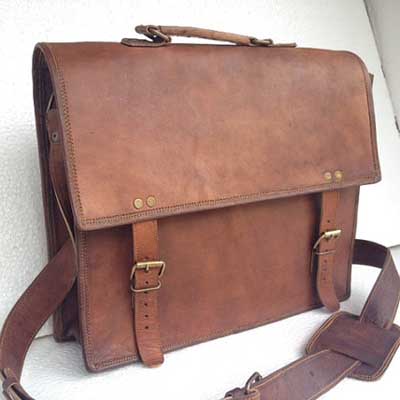 Handmade Leather Laptop Bag
This messenger bag is perfect for any laptop. Made from durable goat leather and canvas lining, this bag is equipped with antique accessories. Free from chemicals and made of dye-free leather, this bag uses natural vegetable oil and the sun to give its unique color. Classy and sturdy, this elegant laptop bag is top quality for laptops, office files, schoolwork and more.
The handmade leather laptop bag is available at esty.com for $79.