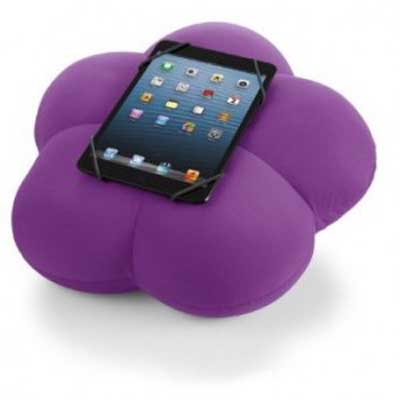 FOM Flower Tablet Pillow
This pillow in the shape of a flower "hugs any tablet just right." A lap desk for any tablet, the pillow is filled with millions of comfortable microbeads. The tablet is held onto the lap desk with stretchy bands that encase each corner of the tablet and a gripping silicone surface. It has a 14.5-inch diameter and comes in pink or purple.
The FOM Flower Tablet Pillow is available for $29.99.