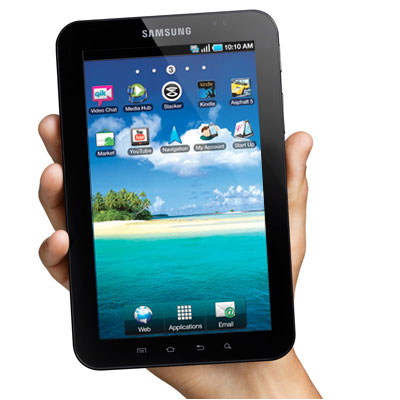 Samsung pushed the envelope by offering its Tab 3 in three different sizes, catering to an assortment of end users and verticals. Where a 10.1-inch tablet may be ideal for a classroom, a 7- or 8-inch tablet is more likely to do the trick in a retail or health-care vertical. The 7-inch Tab 3 runs Android 4.1 and has a 1.2-GHz dual-core processor while the 8-inch version runs Android 4.2 and has a 1.5-GHz dual-core processor. The 10.1-inch version sports an Intel processor and operates on Android 4.2.

8 GB of onboard storage is available on the 7-inch Tab, but up to

32 GB of onboard storage can be found on the 8- and 10.1-inch versions. All three

tablets come with the option to expand storage via a microSD card slot.
List Prices: $199.99, $299.99 and $379.99