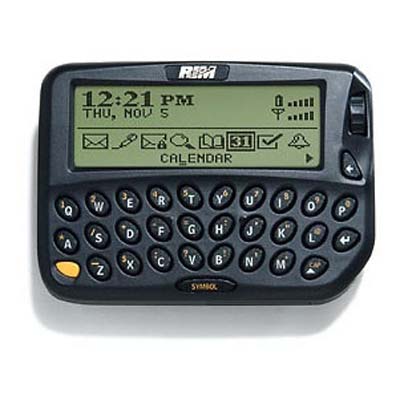 1999 - BlackBerry Launched
On Jan. 19, RIM announced BlackBerry: the first mobile, secure wireless email solution using Microsoft Exchange. The "push" model of delivery dealt with the common mobile complaints of waiting for other devices to dial in to servers. The software connected with the RIM Inter@ctive Pagers, including the 850 that was announced later that year with 2 MB of memory and a QWERTY keyboard that ran on an AA battery. Keep in mind, however, that mobile email devices at this point were separate from cell phones.
After a year of incredible success, RIM listed on the Nasdaq for an IPO of more than $145 million.