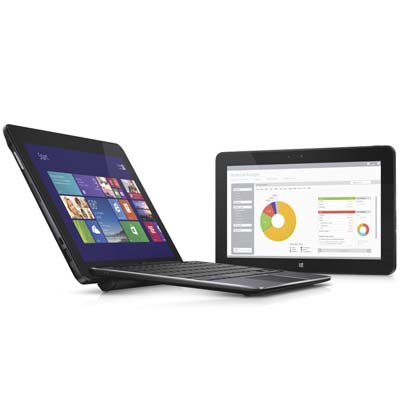 Graphics And Storage
Microsoft's latest high-end tablet drives its full-HD display with the Intel HD Graphics 4400 GPU that's baked into the CPU. This portion of the processor runs at speeds between 200MHz and 1GHz. All three of Venue's high-end Haswells have the Intel HD Graphics 4200 GPU, which runs at the same 200MHz base frequency but tops out at 850MHz. The 4200 and 4400 GPUs both include 20 execution units (cores) for graphics processing. Dell's Atom- and- Pentium-based Venue models contain Intel HD Graphics, which deliver 10 execution units at a fixed clock rate of 311MHz.
As for storage memory, the Surface Pro 2 and Venue 11 Pro (pictured) are available with 64, 12 and 256 GB of solid-state storage. Microsoft adds a 512-GB model; Dell offers one with 32 GB. Either way, we suggest visiting Microsoft's warnings about device storage requirements of Windows itself.