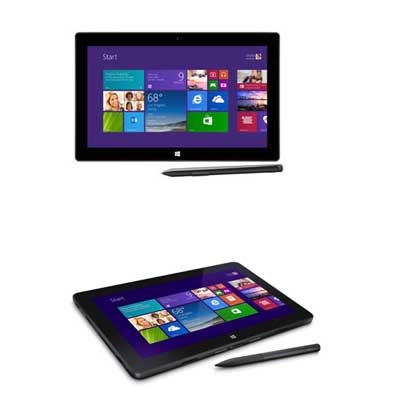 Pricing And Availability
Surface Pro 2 is set to ship on Oct. 22. List pricing will start at $899 for the entry-level SKU with 4-GB RAM and a 64-GB SDD (36 GB of which is occupied by Windows). The Venue 11 Pro starts at $499 with 2-GB RAM and a 32-GB SSD. Availability is set for November.
The choice between tablets from Dell and Microsoft boils down to the intended end-user and their environment. Either machine is powerful enough and offer appropriate accessories to serve as a laptop replacement. And both are available in expansive configurations to accommodate power execs on the go. With the inclusion of Windows 8.1 Pro, Microsoft's high-end tablet can join and be managed as part of a domain, making it a strong choice for the enterprise. Yet Dell offers the advantage of a replaceable battery and IT-serviceable storage and memory. And its processor options and price-points allow for more tailoring to specific needs and budgets.