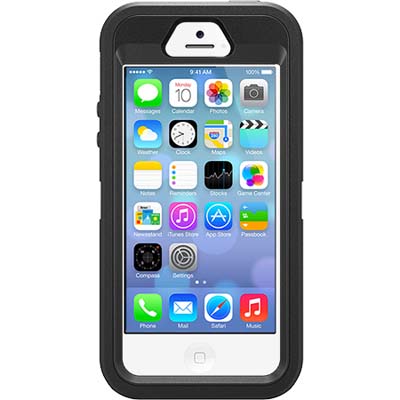 iPhone 5/5S Defender
Dropping an iPhone can be gut-wrenching, but with the Defender Series Case, the iPhone 5/5S is sure to be protected. This rugged case by OtterBox protects against any sudden drops or scratches. This multilayered phone case is composed of a polycarbonate shell that prevents dust and dirt from getting into the charging port, headphone jack and volume controls. The integrated screen protector prevents scratches or smudges. The device also is cushioned by a memory foam in the case while the outer layer absorbs the crashing impact of a drop. Its Holster clips also double as a stand and can clip to belts and bags. In addition, there are a variety of colors to choose from to customize the slip cover, shell and belt clip.
Currently it is priced at $59.90.