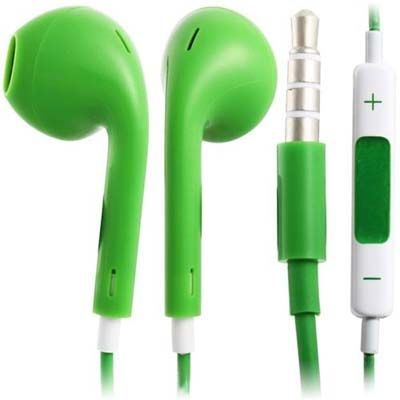 OMC EarPod Headphones
Whether commuting to work on public transportation or surrounded by noise in the office, a pair of headphones will complement any Apple mobile device. The EarPod headphones by OhmyCables.com are equipped with remote control for volume and a microphone so a phone call can be answered or made without removing the headphones. Designed to fit the ear perfectly, EarPod headphones provide high-quality audio. The EarPod headphones come in white, black, red, green, orange, blue, pink and purple.
Originally $14.99, they are currently on sale for as low as $6.49.