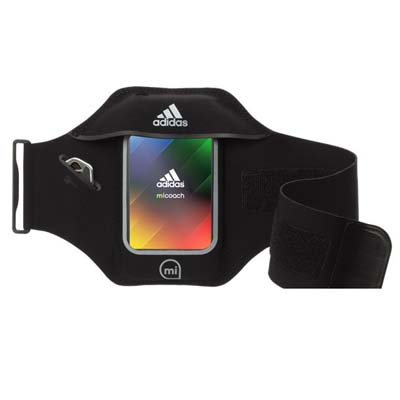 Adidas miCoach Armband
Up for an exercise routine? Keep an iPhone or iPod up and running with Adidas miCoach armband. Designed to keep music-playing devices in place while working out, this armband is sweatproof, and equipped with a touch-through screen cover. The armband is made from a lightweight nylon band that wraps around the upper bicep and stays there. There is also a built-in key holder. The armband is compatible with all iPods and the iPhone 3G, 4 and 4S.
Currently it is available for $29.99.