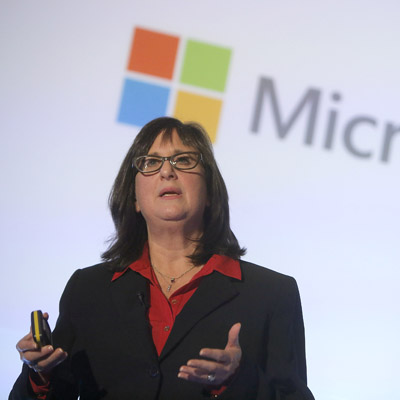 'Getting Down To Business On Mobility'
Microsoft's "Getting Down to Business on Mobility" event Monday in New York City highlighted the mobile opportunities for partners. Corporate Vice President of Enterprise and Partner Group Susan Hauser (pictured), who keynoted the event, listed the ways in which applications built on the Windows 8 platform for mobile devices are changing the way business is done.
Here are five take-aways from Microsoft's NYC mobile event.