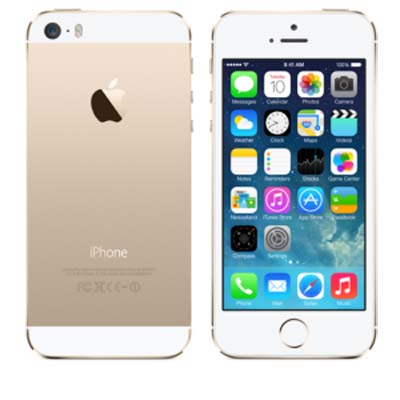 Radio Shack: iPhone 5s
Radio Shack is selling the iPhone 5s (pictured) on Verizon, Sprint and AT&T for $199.99 with a two-year plan. The iPhone 5s is equipped with 16 GB of memory, iOS 7 and an ultra-lightweight design. There is also a fingerprint sensor for extra security. The new 8-megapixel iSight camera has a 15 percent larger sensor, wider aperture, true tone flash and slow-motion video.
Radio Shack also is selling the iPhone 5c with 16 GB of memory for $49.99 with a two-year plan, a savings of $50 from its original $99.99 price. It comes in lime green, light blue, yellow, red, and white. This lightweight iPhone is equipped with an A6 chip, 8-megapixel iSight camera and 4-inch retina display and runs iOS 7.