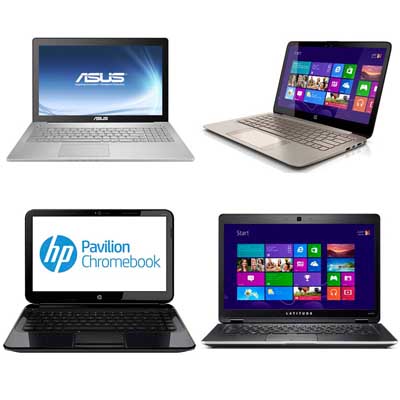 2013: An Innovative Year For Laptops
This past year was nothing short of a renaissance for laptops. From Ultrabooks, hybrid 2-in-1 notebook tablets, to Chromebooks, 2013 was a year of innovative technology and design. Love it or hate it, you can thank Microsoft's touch-centric Windows 8 for opening a floodgate of touch-centric laptops that served a dual purpose as tablets. Intel's Haswell energy-efficient mobile processor helped dramatically improve battery life and laptop speeds. And the tablet-boom influence on laptop design spurred a flood of unique laptop form factors than the PC space has ever seen.
Here are the 10 laptops that stood out in 2013.