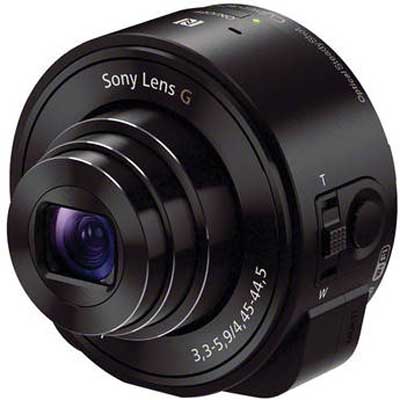 Attachable Lens Style Camera
While smartphones include cameras, turn a smartphone into a zoom camera with the Sony Cyber-shot QX-10. The smartphone attachable lens-style camera clips right onto most smartphones and uses the display screen to utilize the attachable lens. By mounting onto a device and utilizing the Sony PlayMemories mobile app with a Wi-Fi connection, the smartphone acts as a viewer menu control for the camera. This digital camera has a 10x optical zoom, measures 2.5-by-2.5-by-1.2 inches and weighs 5.8 ounces. Images are saved onto the phone and camera's memory, which can utilize Memory Stick Micro, Memory Stick Micro Mark II and microSD, and MicroSDHC memory cards. The Sony Cyber-shot QX-10 digital camera module for smartphones also shoots 1080p/30p HD video. The app also allows for editing and sharing via text, email and social media sites like Facebook and Instagram.
The Sony Cyber-shot QX-10 is currently available in black or white for $249.99.