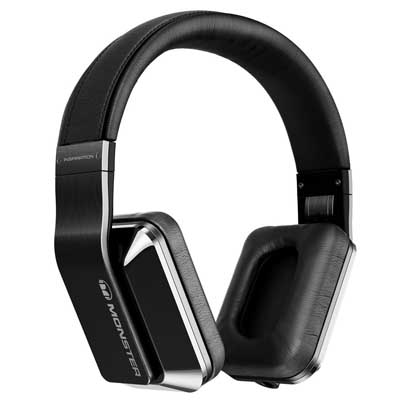 Noise Cancelling Headphones
Listening to music requires undivided attention. So shut out the noise of a bustling environment with the Monster Inspiration noise cancelling, over-ear headphones. Equipped with comfortable leather ear cushions and weighing only 3 pounds, these headphones are great for long trips or in the office. Monster Inspiration headphones are equipped with ControlTalk cable to control music and phone calls from an iPad, iPhone or iPod. The ControlTalk Universal cable can control Androids, tablets and other devices; it's a straight mini-to-mini cable for utilizing on a plane. It is also compatible with Skype.
The Monster Inspiration headphones are currently available in titanium for $299.95.