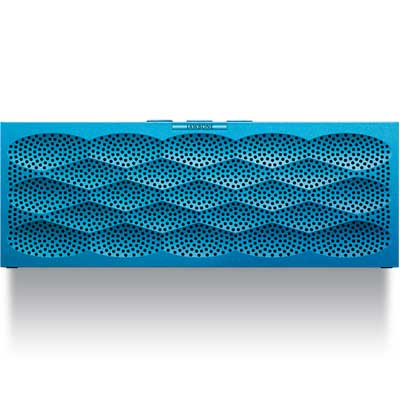 Compact And Portable Speakers With A Punch
What makes portability so great is its convenience. The Jawbone Mini Jambox portable speakers are great for bringing superb sound within a compact size. Using Bluetooth to connect to a Bluetooth-enabled smartphone or tablet, the Mini Jambox is lightweight and delivers iconic volume. It is great for music, movies and TV, web videos and video games. The 6.06-by-0.96-by-2.28-inch speaker is made from a single piece of anodized aluminum. This tiny speaker offers 10 hours of continuous playback with a built-in rechargeable Lithium-ion battery. It wirelessly streams audio within 33 feet of a unit. There is also a 3.5 mm stereo input for direct connections. There are buttons for play, volume up and down, pause, skip, and go back to a track. It also can answer/end calls, redial or decline incoming calls.
The Jawbone Mini Jambox is currently available in a variety of bright colors such as blue diamond, aqua scales, green dot, orange dot, yellow dot, silver, graphite facet, red dot and purple dot, and costs $179.99.