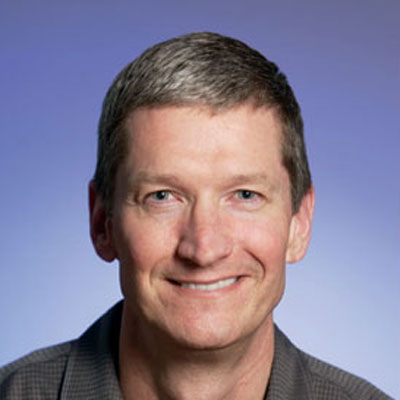 7. Apple Taps Into Huge Cash Reserve For Acquisitions
In February at the Goldman Sachs Technology and Internet conference, Tim Cook (pictured) said Apple would be "acquiring some companies" in 2013 with its $137 billion cash pile. Keeping with Apple tradition, these would be smaller companies as opposed to large ones, he said at the time.
Well, that prediction panned out. In October, Apple revealed that it closed 15 acquisitions in fiscal 2013, all of which were smaller companies. These included mapping technology startups like WiFiSlam, Locationary, HopStop.com, chip maker Passif Semiconductor, and AlgoTrim, a Swedish data-compression company.