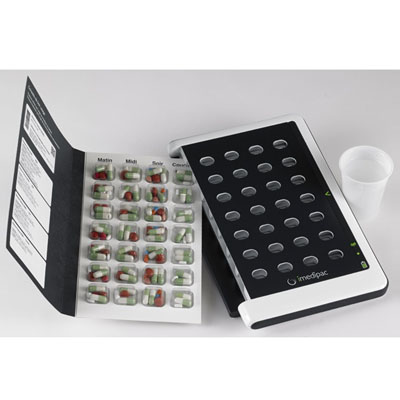 Medissimo iMedipac Smart Pill Box
Medissimo is helping patients make sure they never miss a dose with iMedipac, a smart pill box that communicates with its users, or its users' family, when it's time to take a pill.
iMedipac is a seven-day pill dispenser with 28 unique pill compartments. The idea is that a user can go to a participating pharmacy to pick up a tray of pills that are enabled with near-field communication (NFC) technology. That tray is then slid into the iMedipac dispenser, which reads the information via NFC and can tell when and how much of each pill should be consumed. From there, the dispenser lights up, or can even text or call a user, with a reminder.