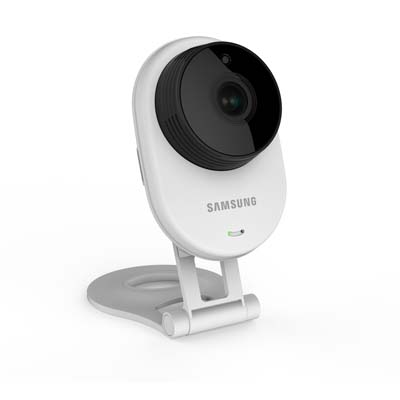 Samsung Smart Cameras
Samsung stepped into the CES spotlight this year with a new line of indoor and outdoor smart surveillance cameras.
Samsung's SmartCam HD and SmartCam HD Outdoor Wi-Fi cameras offer 1,080p full HD streaming and 128-degree ultrawide angle lenses, giving users the ability to remotely monitor activity -- both inside and outside their homes -- via any computer or mobile device. Both SmartCam models also can be set up to automatically record video when motion or audio is detected, and users can choose to receive a real-time alert or push notification when something is detected. What's more, the cameras' advanced detection technology makes sure users are only alerted to something significant -- say, a break-in -- rather than just a leaf blowing in the wind.