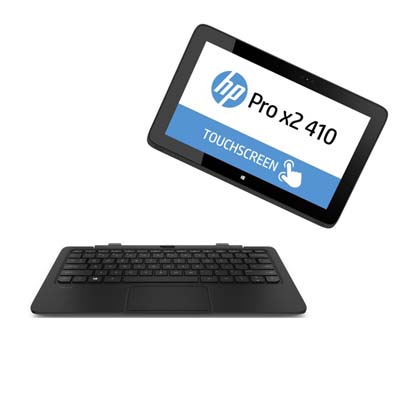 Hewlett-Packard Pro x2 410
Hewlett-Packard's Pro x2 410 is a two-in-one Windows 8.1 hybrid that consists of a tablet that snaps into a full-sized notebook-class keyboard base. Unlike other two-in-one hybrids, HP is targeting business users with this notebook, packing security features such as Trusted Platform Module (TPM) for both enhancing overall device security as well as storing RSA encryption keys.
The 420 can be configured with Intel's Core i3 or i5 processor, and it weighs 3.8 pounds as a notebook and sports an 11.6-inch touch display that can pop off and function as a 1.8 pounds tablet. The HP Pro x2 410 is available now starting at $900.