Email this CRN article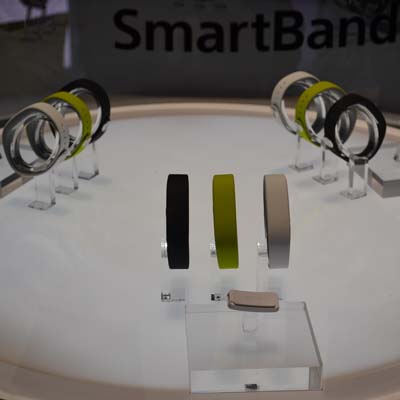 Sony SmartBand
Think of the Sony SmartBand as a digital log of your life. Rather than honing in on fitness like many of the other smart bands showcased at CES 2014, Sony's version keeps track of practically every move its wearer makes. It monitors everything from how well a user sleeps to how many steps he or she takes throughout the day, and even has a "Life Bookmark" button that, when pressed, makes a record of exactly what's going on in that moment.
The band syncs with Sony's LifeLog Android app, which shows a virtual timeline of a user's day, broken out in hours. Users can even watch a playback of their daily events via the app.
In addition, Sony's SmartBand vibrates to notify users of incoming calls on their Android device and can be used to control music. No word on pricing yet, but Sony said it expects the band to launch this spring.

Email this CRN article