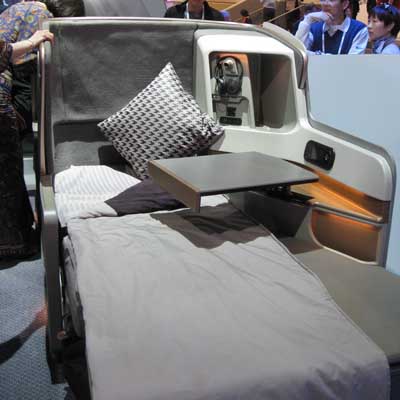 Panasonic Shoots For The Sky
Inside Panasonic's booth this year, show-goers could find tablets, home appliances and hundreds of other gadgets they'd expect to see from the electronics giant. But, perhaps, what they didn't expect to find was this -- a fully functional replica of Panasonic's new in-flight entertainment systems.
Designed for American Airlines, Panasonic was showing off its new first-class suites, which come equipped with what Panasonic said is the world's only global broadband connectivity solution for airplanes. In addition to having access to high-fidelity weather maps and other goodies, passengers also can choose from 250 movies, 183 TV channels and Wi-Fi. Oh, and the seats can recline to 180 degrees, meaning those red eyes just got a whole lot easier to bear.