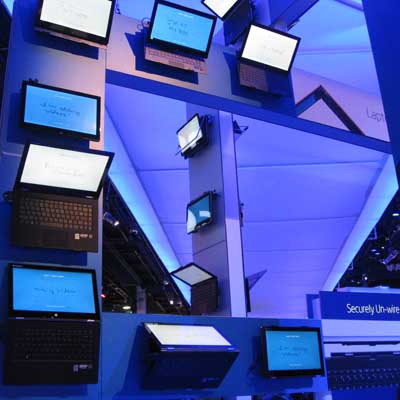 A Tree Grows In Vegas
Last year, Intel's big booth attraction was an "Ultrabook Tree," but that plant isn't exactly growing. This year, the chip maker kept the tree theme going (sort of), but showed off instead a new line of convertible PCs.
While the structure was more of a square than a tree, the concept was the same: to prove how lightweight these Intel-powered PCs really are. Each convertible was also was twisted or turned in some unique fashion or another, giving attendees a feel for the full range of form factors these hybrid PCs can achieve.