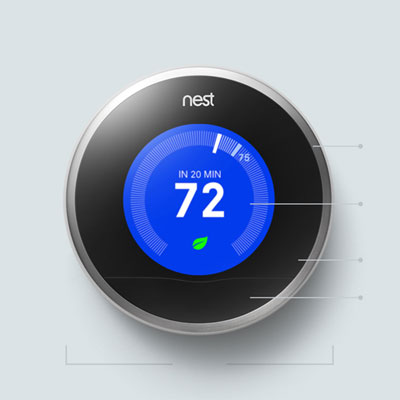 Nest And Google Home Automation
Google flirted with completing the full circle of the Internet of Things, but never mentioned Home Automation. As the owner of Nest, and its learning thermostat technology, you'd think Google would have a leg up in the space, but we didn't hear about it yesterday.
Android entered the watch, car and TV, but not the home. It seems that Google does have plans to enter home automation, but just isn't ready to announce anything yet. After all, the diagram on the back of the Google I/O expo stage that illustrated Android's synchronization network did have a small house on it. That's a good enough source, right?