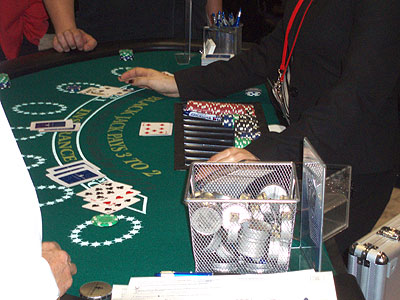 Clarus Deals Voice Management
Clarus Systems announced a new version of its flagship ClarusIPC application, called ClarusIPC Plus 2.4 for end-to-end voice service management. The new version features enhanced monitoring and alerting features and allows administrators to view the number of active calls at any time.
Here, Clarus offers show-goers a little blackjack break (note the green felt on the table) only to prove that it's never wise to gamble with voice management.