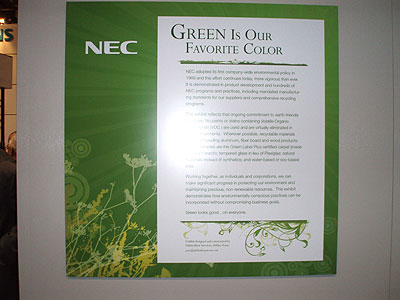 NEC Flexes Its Green Thumb
NEC Unified Communications demoed a host of new products including its new portfolio of business software for its Univerge SV7000 IP communications server and the new SV8500 enterprise server. It also unveiled its new line of modular IP and digital terminals, the Univerge DT700 and DT300 to support both enterprise and SMBs. The solutions can all help the enterprise get a little bit greener.
Here, NEC outlined why green it its favorite color.