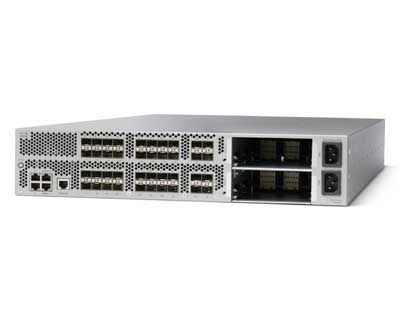 Cisco Nexus 5020 Server Access Switch
Cisco Systems launched a new data center switch as part of a strategy to foster consolidation and virtualization of centralized server, storage and network resources.
The first offering in the Nexus 5000 Series data center switch line is the 5020 Server Access Switch, a two-rack unit device that includes a 56-port Layer 2 switch with 40 ports of 10-Gigabit Ethernet/Fibre Channel over Ethernet (FCoE) with Power over Ethernet as well as two expansion slots. It is based on Cisco's Nexus operating system and is scheduled for availability in May starting at $36,000.