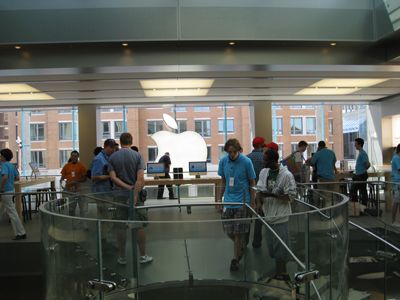 3G IPHONE CREATES A NATIONWIDE BUZZ
Apple product launches often taken on a life of their own, and the 3G iPhone was no exception. Apple lovers across the country lined up, in some cases for days, to grab the popular device as it was released.
ChannelWeb reporters documented the spectacle Friday from Boston, to New York, and across the country to San Francisco.