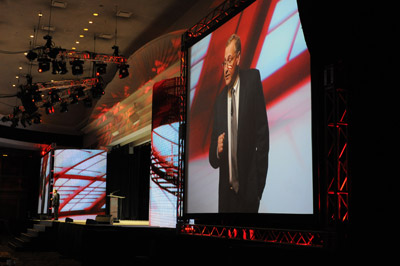 Kennedy further described 2009 as a "year of survival" for IT businesses, and that the strategic investments Avaya's made to embrace and grow its channel had paid off with incremental market share gains and quarterly increases in revenue, gross margin, EBITDA and cash balance throughout the year.
Kennedy praised his predecessors in Avaya's management team, but also made it clear there's a new sheriff in town -- Avaya's previously "siloed" approach to channel management, especially, is a thing of the past.
"The executive staff was doing a very admirable job," Kennedy said. "Sometimes you can be so focused on your function or silo, the work required to get things across silos wasn't happening. Managing transitions in the past was not effective; there was too much 'silo-ism' and a lack of communication."