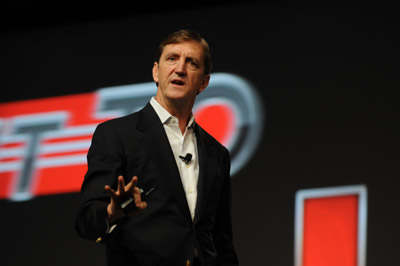 Avaya Senior Vice President and President of Field Sales Todd Abbott was bullish on Avaya's growth plans and said that the successful acquisition of Nortel's enterprise unit would bring Avaya to about $6 billion in annual revenue, with a worldwide staff of between 15,000 and 20,000, including up to 1,100 new Nortel salespeople.
Abbott also was among Avaya executives that acknowledged past channel mistakes.
"I hope we've gained some credibility with you," he said. "We are dead serious about channel-centric. You don't have to tell me we are not the best marketing company. I already know. We know we have to get better at this."